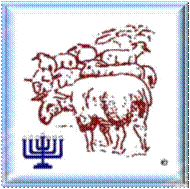 PRETRIBULATIONAL POSITION 'RAPTURE' OF THE CHURCH

I. THE EVENTS OF THE RAPTURE:
THE PROMISE TO RETURN FOR THE CHURCH…...John 14:1-3
THE PROGRAM OF THE RAPTURE…..I Thessalonians 4:13-18
vs 13-15 no soul sleep, no cessation of spirit-soul activity, only physical activity. Dead
and living Believers benefit from the Rapture and share in such.
vs 16-17 spells out the chronology sequence of the Rapture, in 7 stages.
1. the Lord Himself shall descend from Heaven
2. with a shout. A command for the resurrection and translation to occur by Jesus.
3. with the voice of the archangel. Repeat of the command by the sub-commander.
4. with a the thrump of God, Triggers the actual Rapture to get into motion.
5. the dead in Christ rise first. To those only baptized in H. S., Acts 2, the Church.
6. the living in Christ rise second and join with the dead ones. "to be Caught up"
7. both meet the Lord in the air
The 'Change' in the 'Nature' of the bodies: I Corinthians 15: Nature 35-49, Change 50-58

II. THE TIMING OF THE RAPTURE:
In no Biblical passage which discussed the Tribulation is the Church mentioned. The fact that
saints are found in the Tribulation does not prove that the Church is there any more than the
existence of saints in the Old Testament proves that the Church was there. And clearly the OT
saints are not apart of the Church as seen in Acts. Saints in the Tribulation are never called the
Church.

However, the Church is evident in Revelation 1-3 and 19-22 and not in 6-18 dealing with the
events of the Tribulation. The following passages all state that the Church will be removed before
the wrath, or the Day of the Lord, or the Tribulation begins: A Pretribulational Rapture
Luke 21:34-37 I Thessalonians 1:9-10 I Thessalonians 5:10 Revelation 3:10

These following Scriptures all state that the coming of the Messiah for the Believer (The
Church) is imminent, at any time or moment.
John 21:20-23 Romans 13:11-12 James 5:7-9 Revelation 22:20

Note: imminency does not mean 'soon' but only means that nothing else must precede it and
that it could at any time happen, come, occur. When Before? The Rapture "precedes" the Tribulation but it does not "begin" the Tribulation.

The Seven-Year covenant does. The Rapture merely comes some time before this, perhaps even
many years.

Then comes the immediate Judgment Seat of the Messiah Romans 14:10-12 II Corinthians 5:10 I Corinthians
3:10-15 Rewards: I Corinthians 9:24-25 I Thessalonians 2:19 II Timothy 4:7-8 James 1:12 Revelation
2:10 I Peter 5:2-4 Purpose: determining degree of authority in the Messianic Kingdom, only the Eternal Order.
All are equal there. Parable: Luke 19:11-27

Reference: The Footsteps of the Messiah Dr. Arnold Fruchtenbaum Arial Ministries pp. 142-160