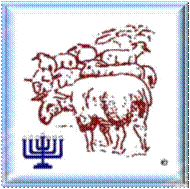 The Land of the Bible!
I S R A E L
Study Tours
Dear friend, shalom!
Do you ….. HAVE A GROUP THAT WANTS TO GO ? DO YOU WANT TO GO?
LAND OF THE BIBLE - 14 DAY ISRAEL Walking TOUR
Not just another 'normal' tour .... it is a real step into Jewish & Israeli life of today & that of Bible times.
SMALL GROUP SIZE PREFERRED
Live in the 'Old City' of Jerusalem … on
the bank of the Sea of Galilee, and more!
Come With Us To Walk The Holy Land ! !
We will fellowship and worship with Jewish Christian ministries and congregations. This wonderful time will be much more than just a normal tour as I and my wife Donna have personally lived and extensively traveled and ministered in Israel. I strongly believe in joining with the culture and people to experience the vibrant spirit of God's chosen people and land. Each evening will be special times also as we go to local activities, synagogue and experience local Israeli life!!
This truly is a fantastic opportunity to see the land of your Lord and Savior, Messiah Jesus! Our ministry goal is to edify & equip you to better know your Biblical roots and to truly increase in the joy of serving God within your own church life.
Looking to sharing this special time with you, in the Lord,
Messianic Jewish Pastor Reuben Drebenstedt
Executive Director Menorah Ministries
Menorah Israel Study Tours
303-355-2009 - Fax 303-339-0365 email
To return to Menorah's Web Page