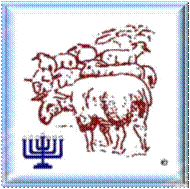 DU - MENORAH -Menorah Ministries -
SETTLE – LAWSUIT A G A I N !
18 years ago Menorah Ministries and the University of Denver settled a law suit that allowed
Menorah Ministries free speech rights on the Denver University campus.
Denver University has again agreed to settle (Four days before the court date.) a new law suit that was filed by Menorah Ministries in July of 2012 in Denver District court. In April of 2012 Denver University broke our 1995 settlement agreement after the D.U. Clarion student newspaper twice accused Menorah of spreading 'Hate Speech'. A couple of students complained about one of Menorah's pamphlets being passed out. Denver University told us we could not continue to use our campus information tables for speaking with students unless we agreed to a new agreement that highly restricted our free speech rights and sharply increased our ministry cost there.
This week the two parties have again settled and
Menorah Ministries free speech rights on the Denver University campus
have been restored as before.
Praise the Lord!

While we have agreed to not reveal our new agreement details, please know that the Lord has blessed us. A special thank you goes to James Rouse of the Rouse Law Office and the Rutherford Institute.
This is the official approved Press Release:
DENVER, July 26, 2013 -The University of Denver announced
today that it has reached a negotiated resolution of a complaint
regarding third party campus access. The complaint was filed by
Re'uben Drebenstedt, on behalf of Menorah Ministries, in 2012.
As part of the resolution, Drebenstedt and Menorah Ministries
will be allowed on campus per University policies for such access,
as well as the distribution of materials. This resolution is in
keeping with the University of Denver's commitment to create
an inclusive and diverse campus that respects all points of view.
​
To Return To: Press Releases And News Page

To return to Menorah's Web Page
​