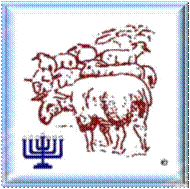 The BIBLE-Word of God
​
-Versus-
Errors of
"Islam"
​
---GOD---CHRIST---HOLY SPIRIT---
---SIN---REDEMPTION---SALVATION---RETRIBUTION---
​
They received the WORD with all readiness of mind,
and searched the SCRIPTURES daily, whether those things were so. Acts 17:11
G O D
​
The Bible
PERSONALITY OF THE GODHEAD ... in the beginning God created the heaven and the earth (Genesis 1: 1).
He is God; there is none else beside him (Deuteronomy 4:35). God is a Spirit; and they that worship him must worship him in spirit and in truth (John 4:24). For there is one God, and one mediator between God and men, the man, Christ Jesus (I Timothy 2:5).
Go . . . and teach all nations, baptizing them in the name of the Father, and of the Son, and of the Holy Spirit (Matthew 28:19). Jesus was baptized; the Spirit descended; the Father spoke (Matthew 3:16-17). Come, let us go down, and there confound their language, that they may not understand one another's speech (Genesis 11:7). From the time that it was, there am I; and now the Lord God, and his Spirit, has sent me (Isaiah 48:16).
Islam
See False And Near Christian Religions Topics
​​
J E S U S
C H R I S T
​
The Bible
o In the beginning was the Word, and the Word was God (John 1:1). When, as His mother, Mary, was espoused to Joseph, before they came together, she was found with child of the Holy Spirit (Matthew 1: 18).
o Behold, the virgin shall conceive, and bear a son, and shall call his name Immanuel (Isaiah 7:14).
o God was manifest in the flesh, justified in the Spirit, seen of angels, preached unto the nations, believed on in the world, received up into glory (I Timothy 3:16).
o And the Word was made flesh, and dwelt among us (and we beheld his glory, the glory as of the only begotten of the Father), full of grace and truth (John 1: 14).
o No man has seen God at any time; the only begotten Son, who is in the bosom of the Father, he has declared him (John 1:18).
o And declared to be the Son of God with power, according to the spirit of' holiness, by the resurrection from the dead (Romans 1:4).
o And if Christ be not raised, your faith is vain (I Corinthians 15:17). Wherefore, he is able also to save them to the uttermost that come unto God by him, seeing he ever lives to make intercession for them (Hebrews 7:25).
o This same Jesus . . . shall so come in like manner as you have seen him go into Heaven (Acts 1: 11; cf. John 14:3; 1 Thessalonians 4:13-18).
Islam
See False And Near Christian Religions Topics
​
H O L Y
S P I R I T
​
The Bible
§ When the Comforter is come, whom I will send unto you from the Father, even the Spirit of truth, he shall testify of me (John 15:26).
§ When he is come, he will reprove the world of sin, and of righteousness, and of judgment (John 16:8).
§ When he, the Spirit of truth, is come, he will guide you into all truth (John 16:13).
§ The Comforter, who is the Holy Spirit, he shall teach you all things (John 14:26).
§ His spirit that dwells in you (Romans 8:11).
§ Be filled with the Spirit (Ephesians 5:18; see also I Corinthians 3:16; Ephesians 3:16).
§ But you are not in the flesh but in the Spirit, if so be that the Spirit of God dwell in you. Now if any man have not the Spirit of Christ, he is none of his (Romans 8:9; see also vv. 14, 16).
Islam
See False And Near Christian Religions Topics
​
S I N
​
The Bible
§ There is none righteous, no, not one (Romans 3: 1 0).
§ For all have sinned, and come short of the glory of God (Romans 3:23).
§ If we say that we have not sinned, we make him a liar, and his word is not in us ( I John 1: 10).
§ If we say that we have no sin, we deceive ourselves, and the truth is not in us ( I John 1:8).
§ Whosoever commits sin transgresses also the law; for sin is the transgression of the law (I John 3:4).
§ All unrighteousness is sin, and there is a sin not unto death ( I John 5:1 7)
§ Whatever is not of faith is sin (Romans 14:23).
§ Therefore, to him that knows to do good, and does it not, to him it is sin (James 4:17).
​
Islam
See False And Near Christian Religions Topics
​
R E D E M P T I O N
​
The Bible
§ We have redemption through his blood, the forgiveness of sins (Ephesians 1:7).
§ You were not redeemed with corruptible things . . . but with the precious blood of Christ (I Peter 1: 1 8-19).
§ Unto him that loves us, and washed us from our sins in his own blood, and has made us a kingdom of priests unto God and his Father (Revelation 1:5-6).
§ Without shedding of blood is no remission (Hebrews 9:22).
§ Made peace through the blood of his cross (Colossians 1:20).
§ This man, after he had offered one sacrifice for sins forever, sat down on the right hand of God. . . . For by one offering he has perfected forever them that are sanctified (Hebrews 10: 12, 14).
Islam
See False And Near Christian Religions Topics
​
S A L V A T I O N
​
The Bible
§ Believe on the Lord Jesus Christ, and you shall be saved, and your house (Acts 16:31).
§ But as many as received him, to them gave he power to become the children of God, even to them that believe on his name (John 1:12).
§ He that believes on him is not condemned; but he that believes not is condemned already, because he has not believed in the . . . only begotten Son of God (John 3:18).
§ He that believes on the Son has everlasting life; and he that believes not the Son shall not see life (John 3:36).
§ Not by works of righteousness which we have done, but according to his mercy he saved us, by the washing of regeneration, and renewing of the Holy Spirit (Titus 3:5).
§ For by grace are you saved through faith; and that not of yourselves, it is the gift of God-not of works, lest any man should boast (Ephesians 2:8-9).
§ Justified freely . . . through the redemption that is in Christ Jesus (Romans 3:24).
§ Christ is the end of the law for righteousness to everyone that believes (Romans 10:4).
Islam
See False And Near Christian Religions Topics
​
R E T R I B U T I O N
​
The Bible
§ The wages of sin is death (Romans 6:23).
§ Those who sleep in the dust . . . shall awake, some to everlasting life, and some to shame, and everlasting contempt (Daniel 12:2).
§ And as it is appointed unto men once to die, but after this the judgment (Hebrews 9:27).
§ And I saw the dead, small and great, stand before God. . . . And the dead were judged out of those things . . .written in the books, according to their works (Revelation 20:12).
§ The Lord Jesus shall be revealed from heaven . . . in flaming fire taking vengeance on them that know not God, and that obey not the gospel. . . ; who shall be punished with everlasting destruction (2 Thessalonians 1:7-10).
§ If your foot offend you, cut it off; it is better for you to enter lame into life than, having two feet, to be cast into hell, into the fire that never shall be quenched (Mark 9:45).
Islam
See False And Near Christian Religions Topics
​​
Suggested – Recommended - Reading​
FIRST and FOREMOST :
The Bible

ALSO:

See False And Near Christian Religions Topics
For further information contact:
To Return To False And Near Christian Religions

To return to Truth vs Error Page
To return to Menorah's Web Page